Gressoney Monterosa giudes home
Città di Mantova lodge, nestled at 3498 meters at the base of the Garstelet glacier, is the home of the Gressoney Monterosa Alpine Guides. It was commissioned by the Alpine Guides Society of Gressoney Monterosa in 1984, which treasured a substantial legacy from the families of the 4 mountaineers from Mantova Giorgio Bergonzi, Sergio Donati, Ugo Scalori and Vincenzo who fell on 22 May 1978 on the nose of Lyskamm. Since then, the refuge Cittaà di Mantova has been the welcoming and hospitable base camp for the aplinists of Monte Rosa.
It was completely renovated in 2008, becoming structurally more welcoming and with important logistic quality standards.
The old Mantova refuge has been integrated with the new west wing, renovated and equipped with internal toilets and showers. In the basement there is a large room for storing mountaineering equipment and a large tank has been inserted to collect water, a precious resource for managing the refuge. The dining room, with a magnificent view, can accommodate up to 100 seats and the new, modern and efficient kitchen guarantees the efficiency of the renovated refuge.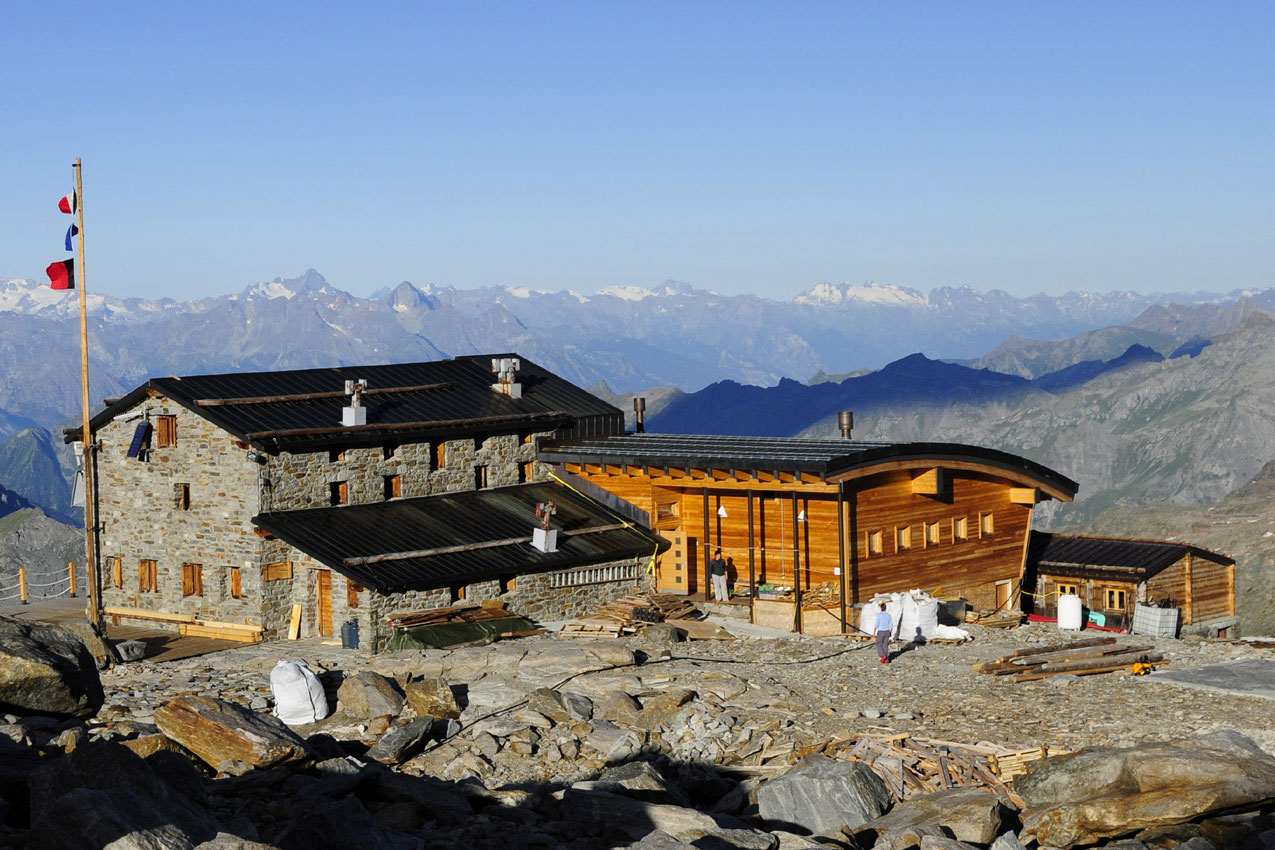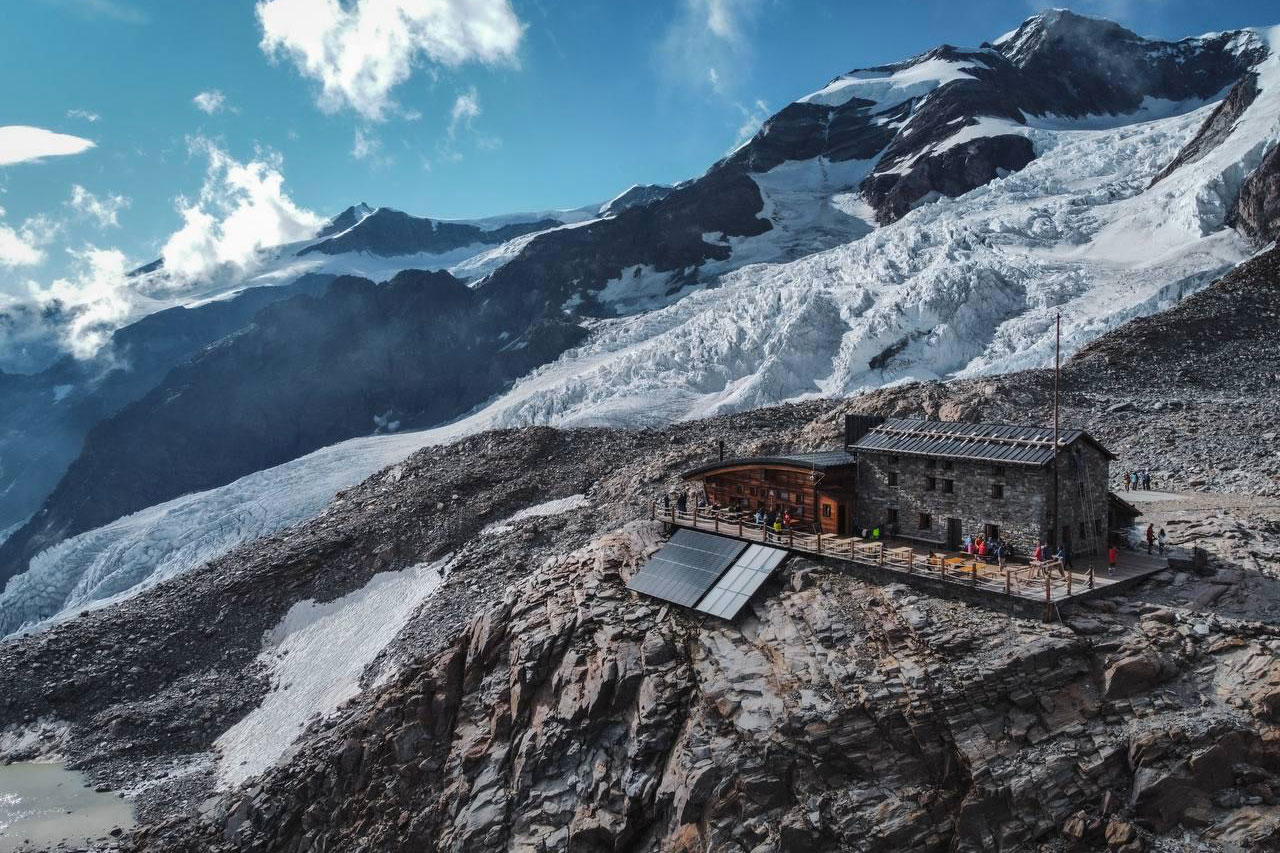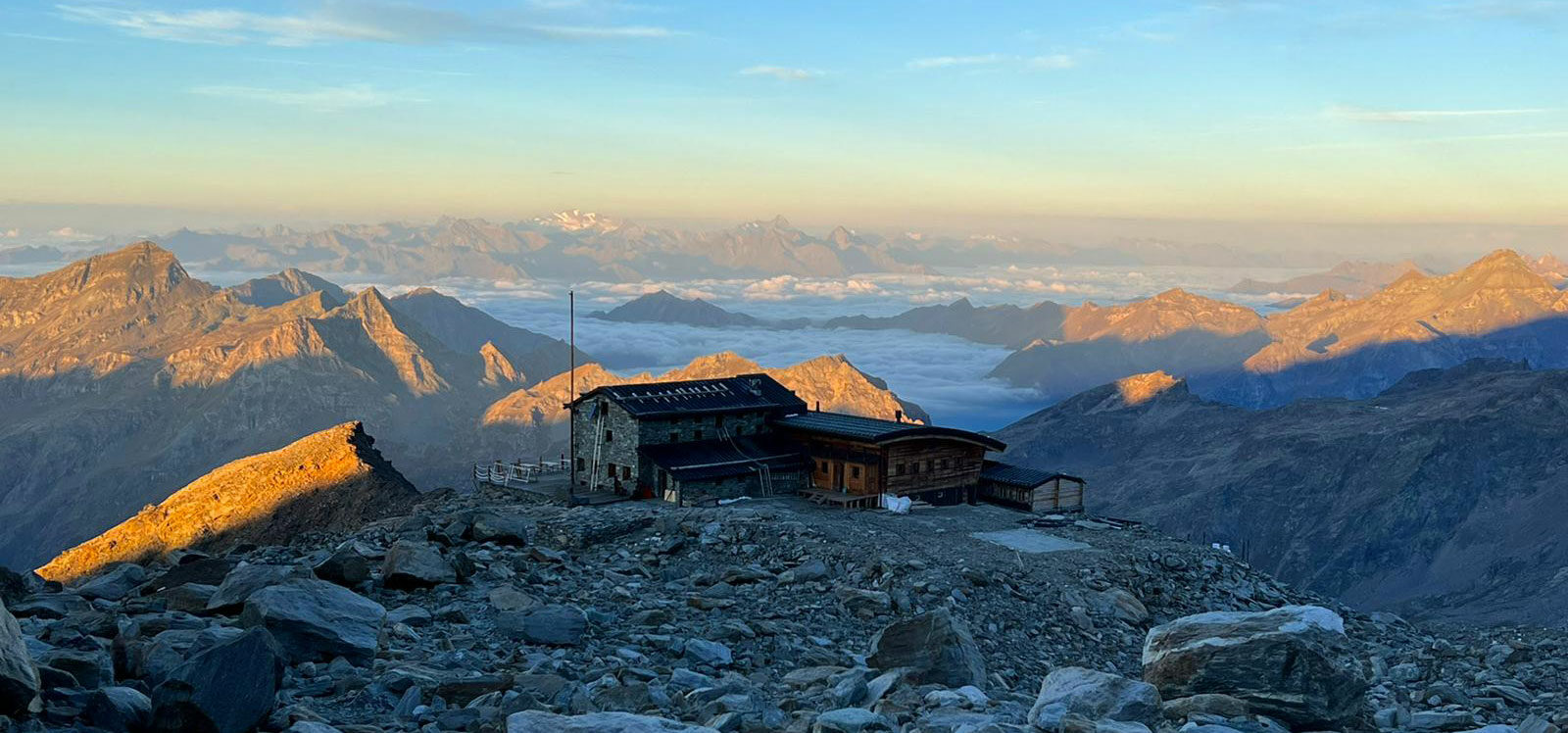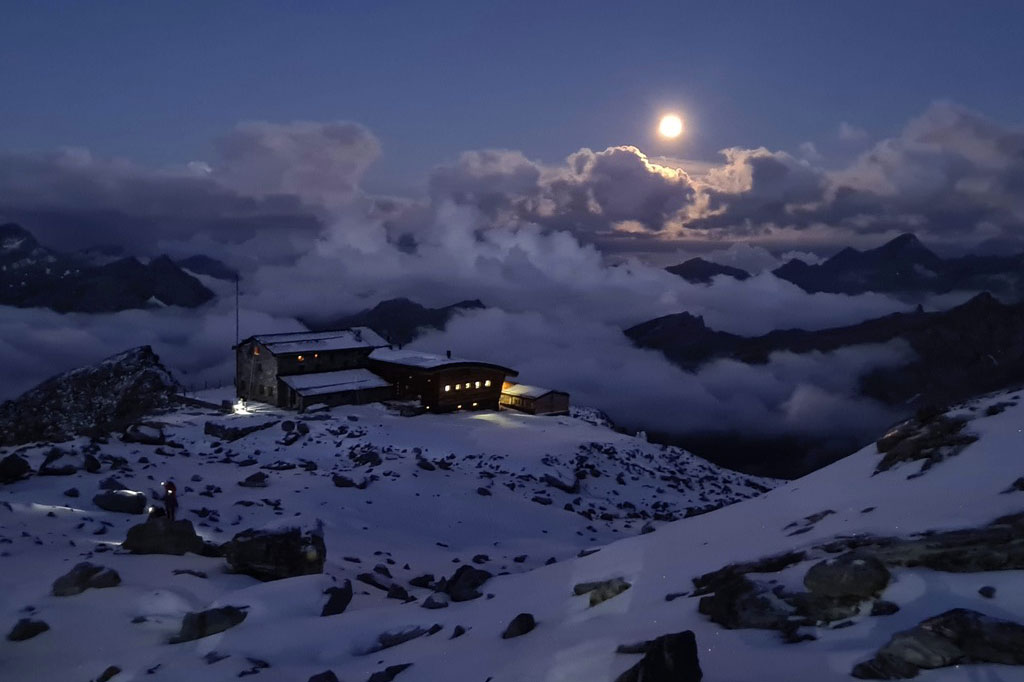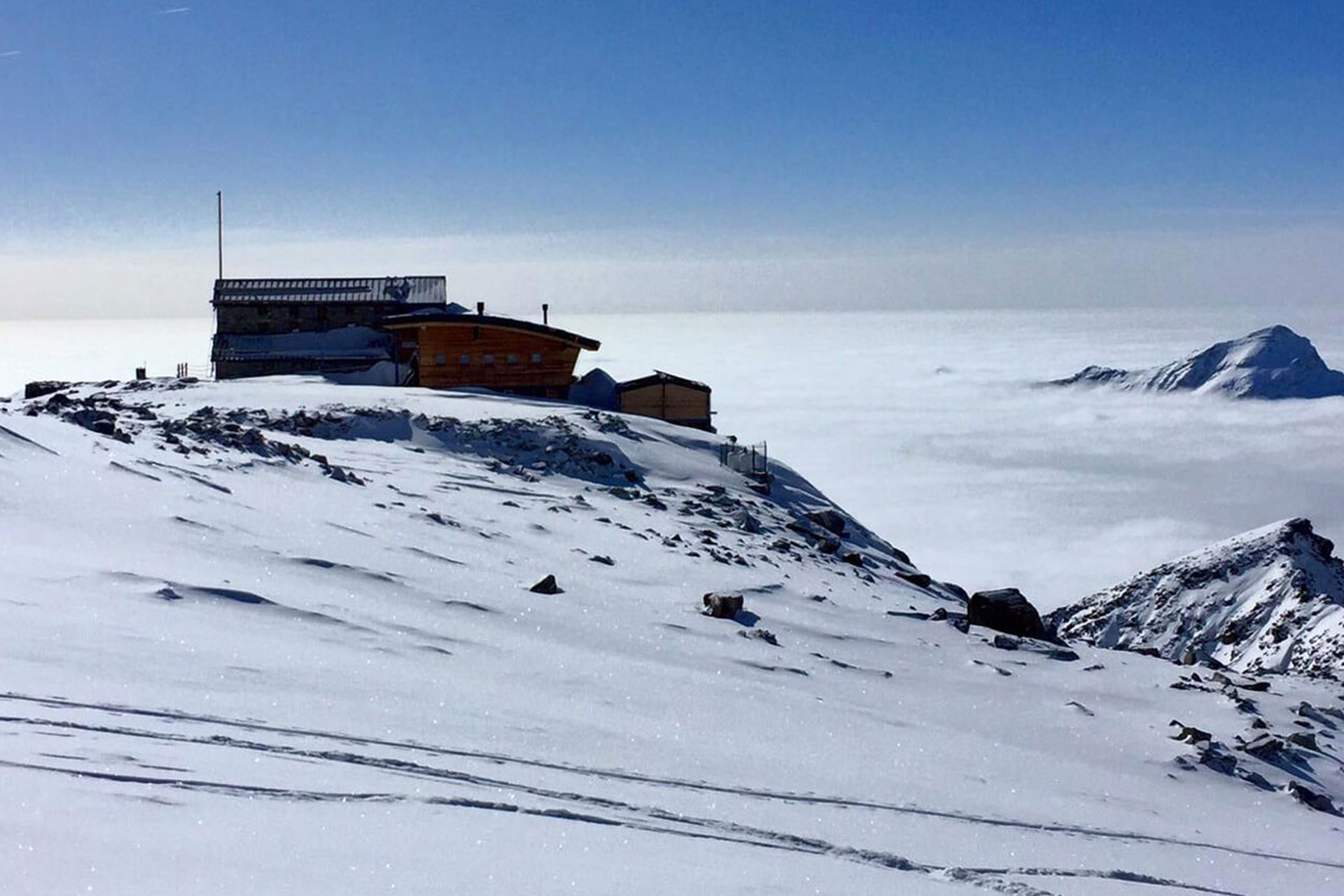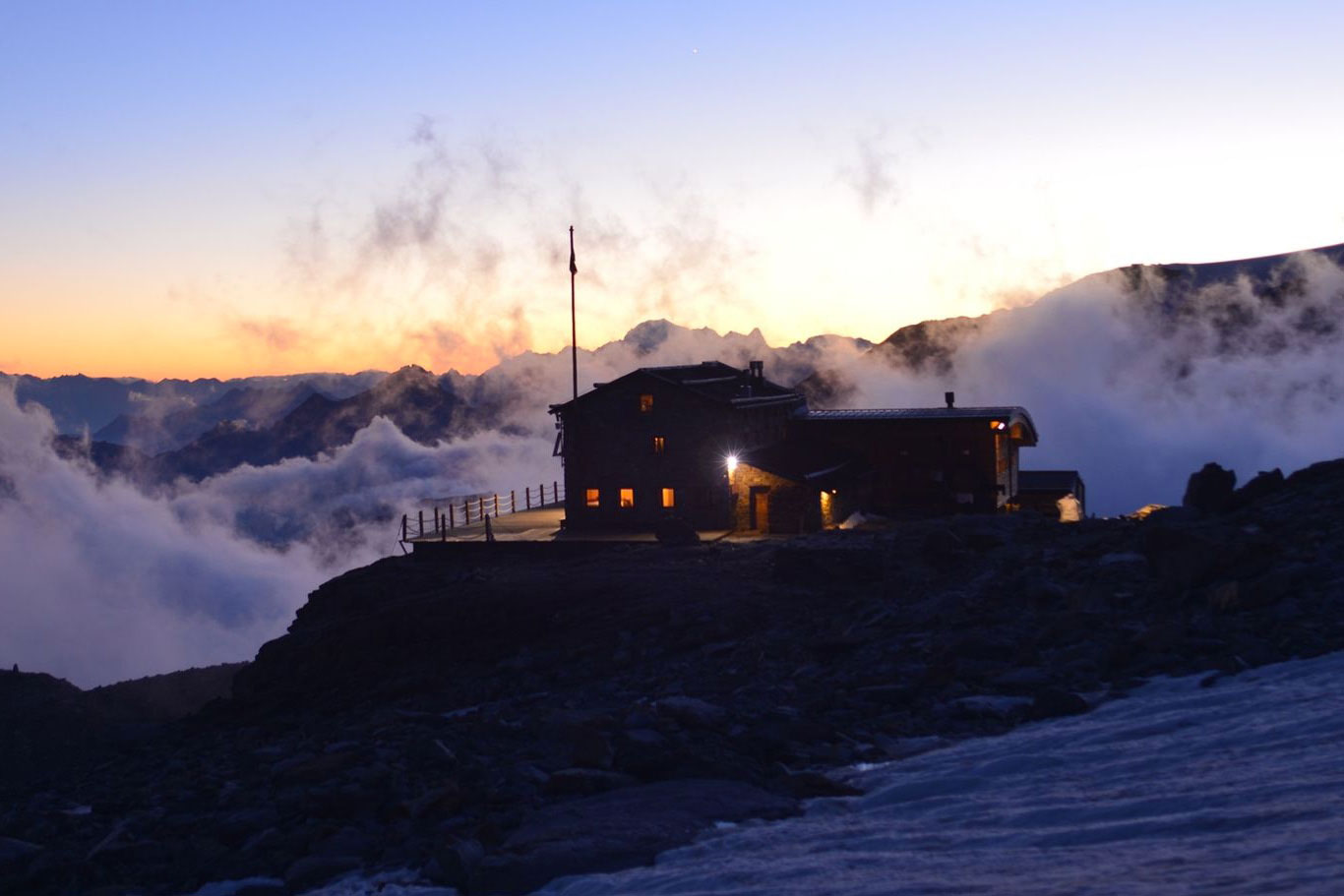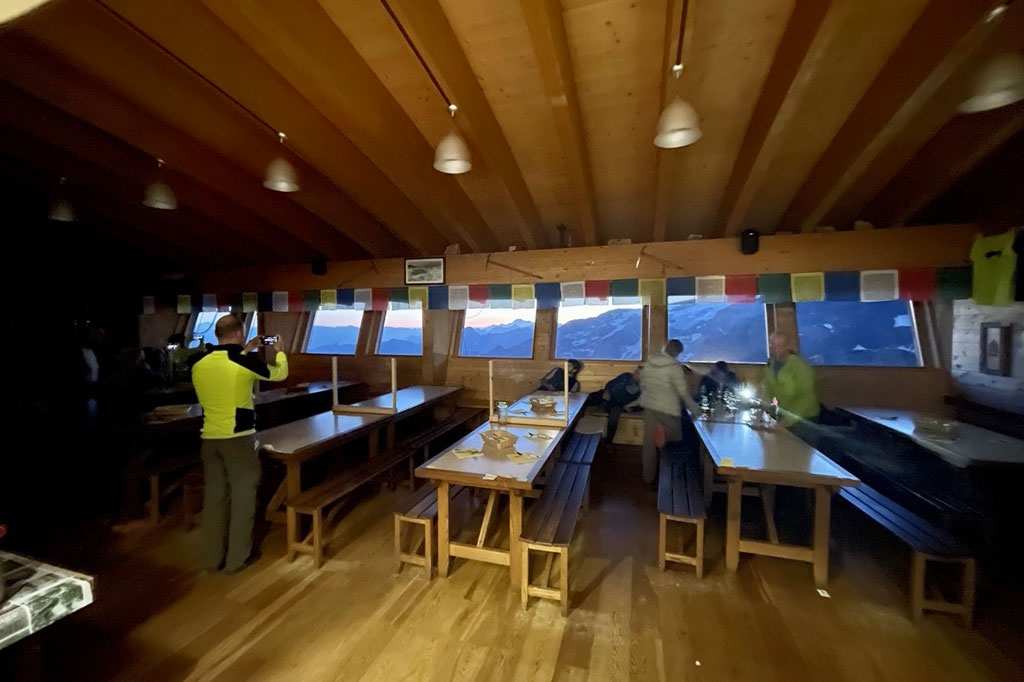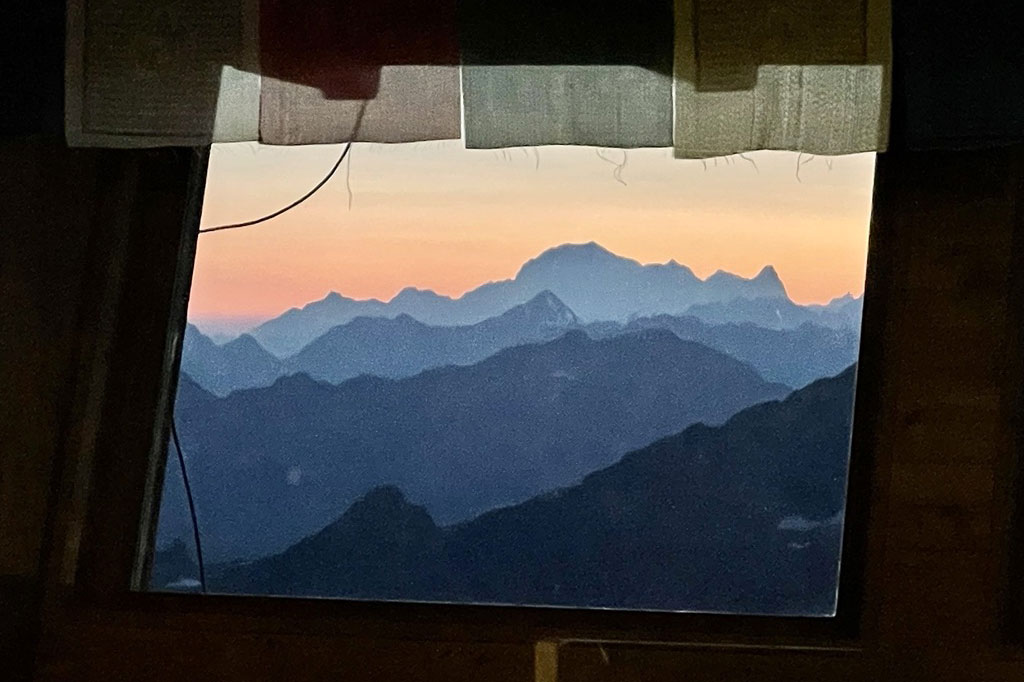 Today the Mantova lodge is a modern, welcoming refuge, managed with care and attention; foothold for all the climbs on the Rosa, it is the place where the tradition and the future of the guides of Gressoney and Monte Rosa find continuity and roots.
We asked Paolo Comune and Arnoldo Welf, alpine guides from Gressoney, who have personally followed the important renovation and who have been managing the refuge since 2010, "what is the Mantova refuge for them". They answered us: the home of the Gressoney mountain guides to which we belong. And it is also home to all the other Monte Rosa Alpine Guides, who approach and lead their and our clients to the peaks of Monte Rosa.